AUTOMATED REVENUE MANAGEMENT
Supercharge your RevPar performance, with real time, automatic, rate optimization giving you the best possible pricing strategy to drive more revenue on every booking.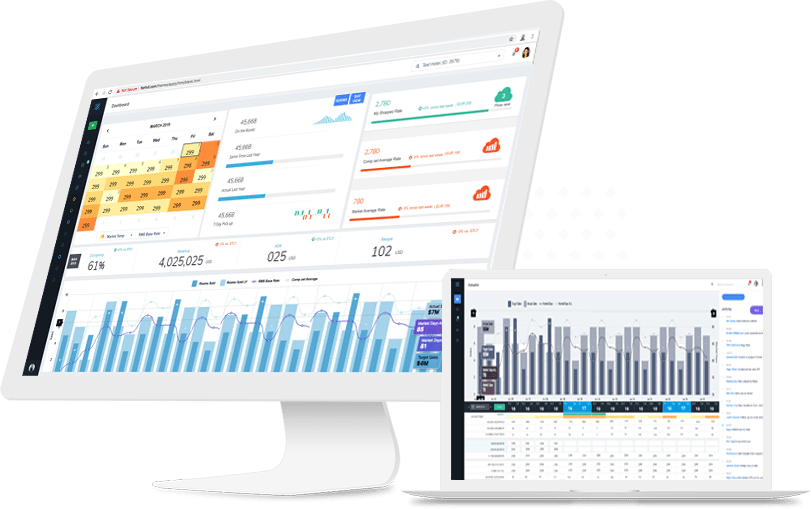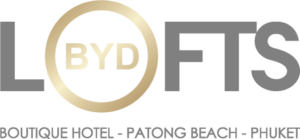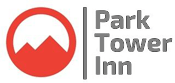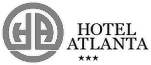 Our Average Performance Increase Over the Years
We believe that information is currency in an ever-growing information economy. In an era where more data is being collected than ever, Hotelitix identifies revenue generating opportunities in real-time, forecasting the exact price changes your hotel should be making, to maximize your performance. All price suggestions can be automatically approved using Autopilot or manually accepted, revised or rejected on your own accord, as no one knows the business of your hotel better than yourself. Once the prices have been accepted, these will automatically be pushed to your PMS, CRS or channel manager.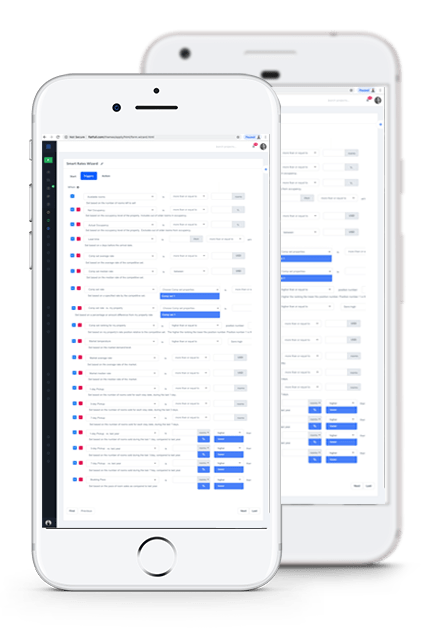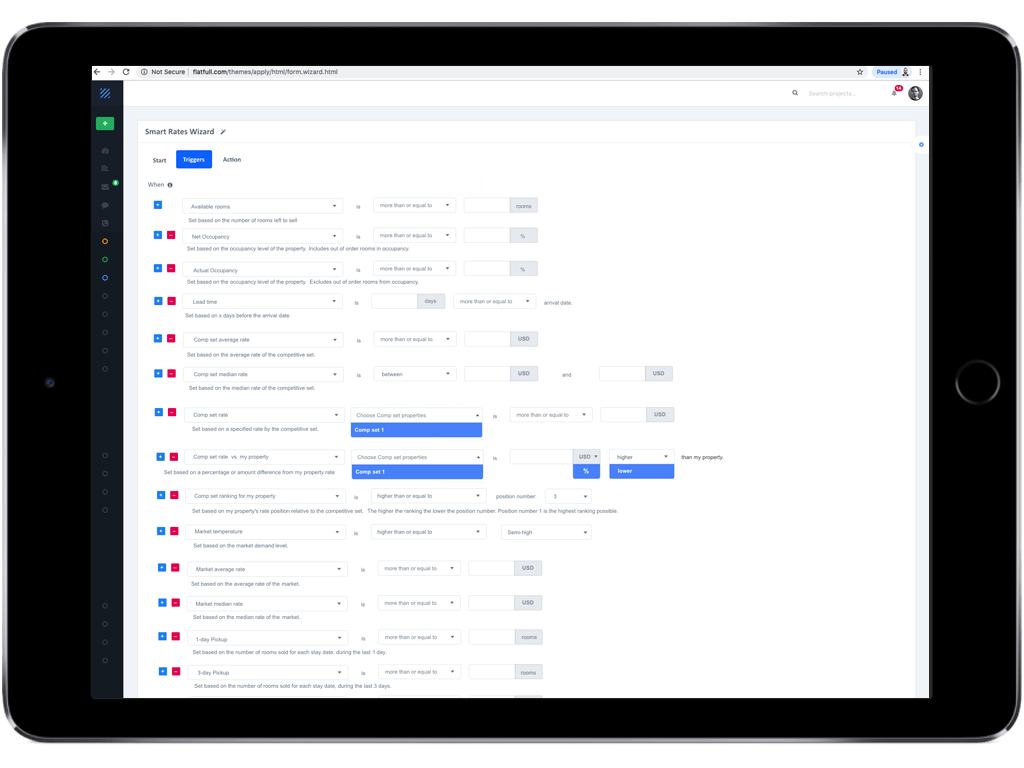 Applied data science for hotels!
Hotelitix was developed using artificial intelligence, based on probabilistic modeling and regression analysis, allowing to forecast demand levels as well as make strategic pricing decisions. The key to optimized revenue management, is the aptitude to analyze hundred and thousands of data points to determine the optimal rate, at the right time, in order to secure the maximum number of bookings at the highest rate possible.
Your holistic 360° approach to revenue strategy
Hotelitix automatically extracts data from the marketplace and the hotel's own Property Management System (PMS) to continuously monitor applicable influences, such as overall market and competition rates, hotel occupancy, room pick up and booking pace. This allows the system to provide the hotel user with proactive, real-time rate decisions for up to 365 days in advance.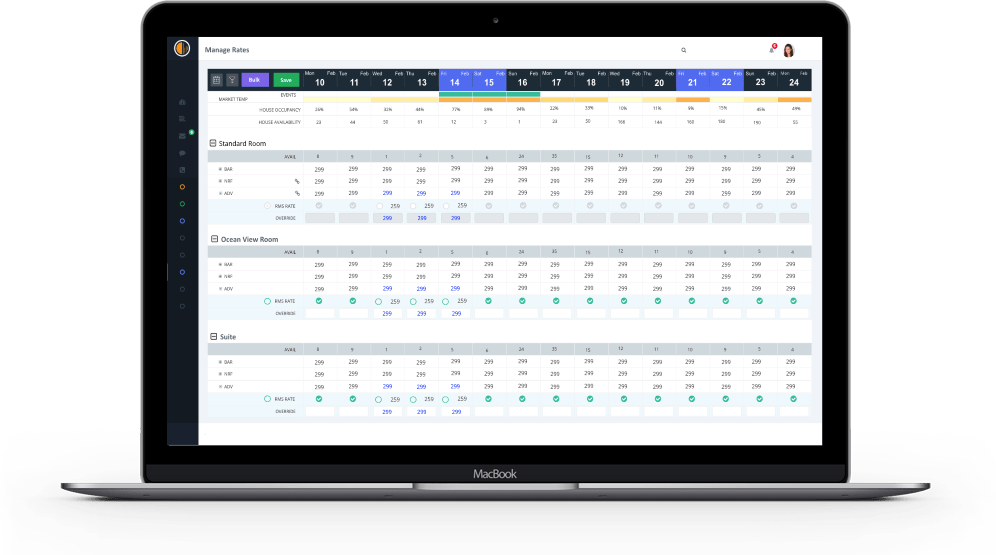 The system is helping me a lot when it comes to setting rates and checking on the comp set. I can see very clearly where i'm gaining or losing room nights. Business has been really tough with a huge amount of cancellations due to the pandemic and I can't imagine going through it without their system.
We can stay on top of our competitor's rates and know exactly when they change them. The autopilot feature works great. It keeps our rates competitive so we don't lose out on ADR as things change in the market.
We decided to go with Hotelitix after looking at a few Revenue Management Systems. We can track performance for each market segment and better understand how our booking window changes throughout the year. It's saving us a lot of time because now instead of pulling 4 different reports we can just open their app and we have all the information we need in one place.
– Nashville Airport Hotel
How do we find the perfect rate for you?
When coming up with the perfect price for your hotel or vacation rental,  the Hotelitix machine learning algorithm gathers hundreds of thousands of data points every second of the day. This is the only way to consistently provide our clients with the most competitive possible rate.
Customer Booking Pattern
Are your customers waiting to book last minute or booking far in advance?
Market Segmentation
Tracking business sources to determine what areas need attention.
Competitive Set
Monitoring competitor rates to never miss an opportunity.
Local Events
Following your local events to know when changes in demand are expected.
Internal Hotel Data
Continuously assesing your hotel's occupancy and performance changes at the property level.
Overall Market Trends
Evaluating overall market conditions to understand how much these external factors will impact your sales.
ready to supercharge your RevPar?
See how Hotelitix technology can help you boost your hotel's performance, today.
Highest reported increases in the industry.
Advanced analytics and rate management system.
Simplified interfaces that you can understand.
Cloud-based secured and stable access.
The most affordable system in the market.
Discover HOTELITIX for your hotel!